A new database update for Martin's Index that adds 140 recipes from the first edition of Ted Saucier's Bottom's Up (1951) is available today. Bottom's Up is one of the best—and most elegant—cocktail books of the 20th Century. Arguably, it's the last big recipe collection of importance from first "golden era".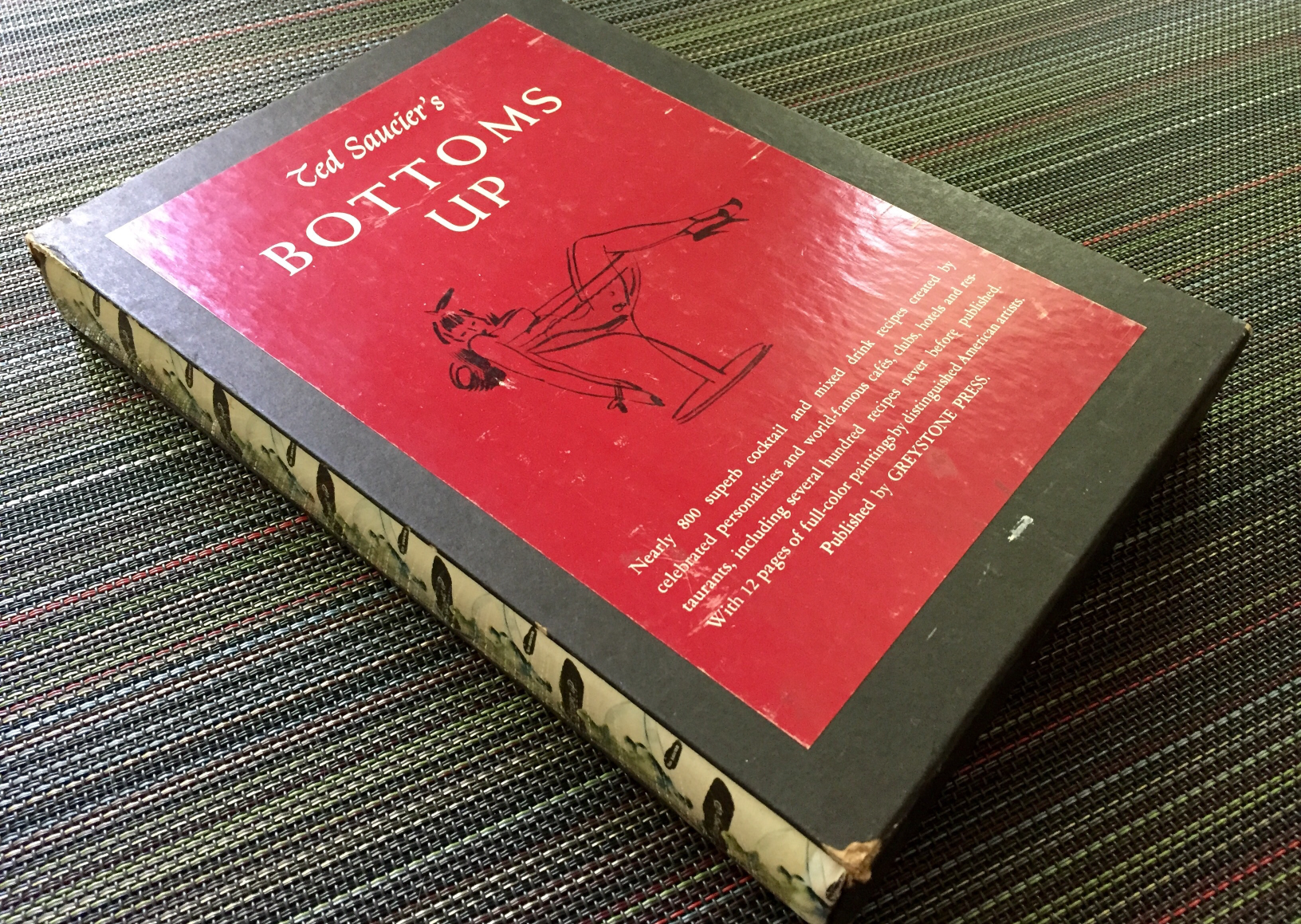 The book is particularly infamous for its copious illustrations, which are almost entirely comprised of idealized topless women posing with cocktail glasses or suggestively collapsed, unconscious from over-indulging. The artwork walks a line between pinups and fashion sketches, and is executed to a high standard, despite the problematic subject matter.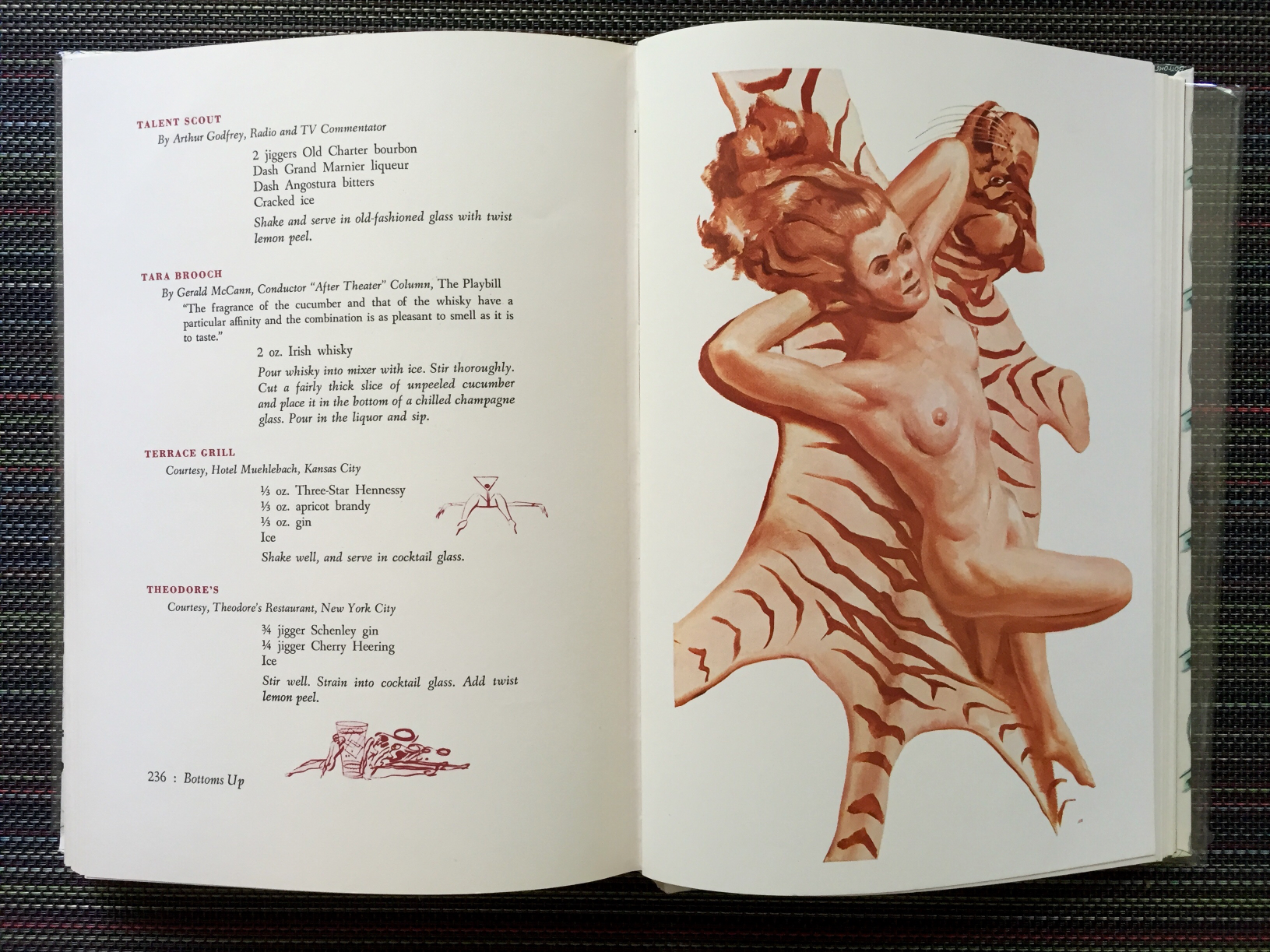 Somewhat like volumes such as Cocktails de Luxe, Bottom's Up features a ton of drinks specifically attributed to hotels and restaurants, and even the passenger railroads. The originality of these drinks varies, with most being of little unique interest, but the book as a whole is a remarkable snapshot of what hospitality professionals were serving, or at least aspiring to, in the late 1940s and early 1950s. The book also includes many drinks attributed to journalists and Hollywood types.
The Last Word, Leatherneck, Moscow Mule, Negroni, Sundowner, Vodkatini are some of the more notable recipes from the 1951 Bottom's Up that made the cut for Martin's Index. Saucier's book sold well and underwent various revisions over the years. Recipes from later editions will be added in the future.